by Higginbotham on Apr.17, 2010, under Uncategorized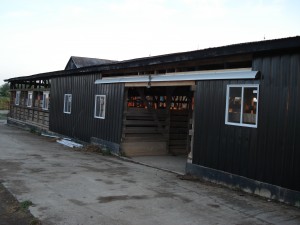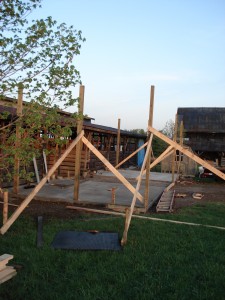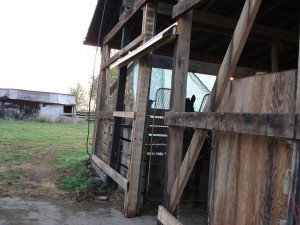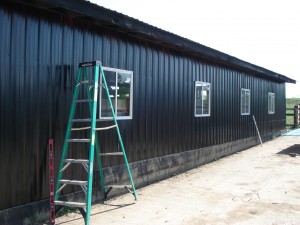 The workers on the Barn 2 remodel continued to have good weather to work on Friday. The door tracks were assembled and hung. The entry way was formed and is ready for concrete next week. The framing was started for the grooming area, lounge, and restroom. The metal will be put on the barns next week, the remainder of concrete poured and if all goes very well, the remodel could be complete at the end of next week. Thanks to all of our baorders who have had to deal with the remodel this week.
No comments for this entry yet...