by Higginbotham on Sep.29, 2010, under Uncategorized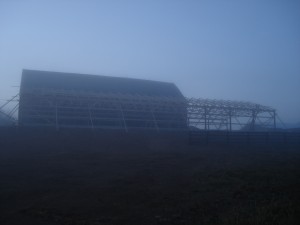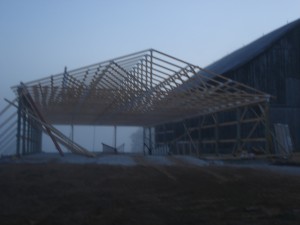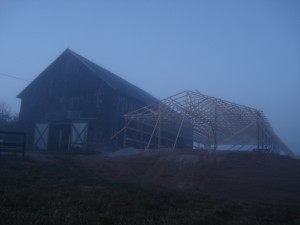 The building crew has been very productive the past three days. They have framed the barn and put on all the trusses. Since no cement trucks have come, this week has not been near as exciting for the kids, but now that it is looking like a barn, it is probably more exciting for their dad and mom!! Bradley and the guys will continue the progress today and tomorrow. Have a great day.
No comments for this entry yet...