by Higginbotham on Apr.08, 2010, under Uncategorized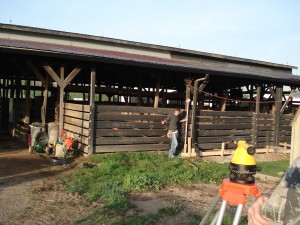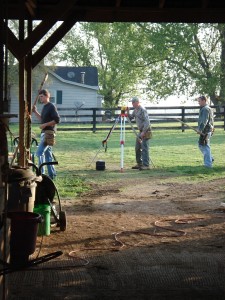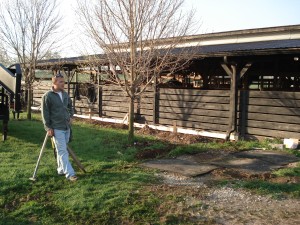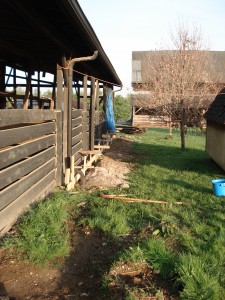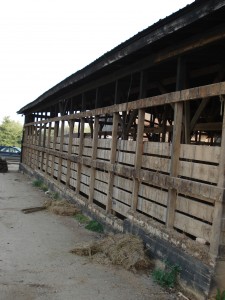 The flowers are blooming, Keeneland is in full swing, and the Rolex Three Day Event is only weeks away. Spring is definitely here. Along with the warmer weather comes more changes at Bittersweet Acres. The hay barn was completed last week. If everything goes as planned, Monday, April 12th, the remodel on Barn 2 will begin. We are adding new siding and large windows to the barn along with an addition to the front with a lounge and a restroom (no more port-a-potty!!).  Once that is completed, the demolition and rebuild of Barn 1 will hopefully soon begin. There will be more to come on that project as the plans are finalized. Some other things planned as summer unfolds is a graveled trailer parking area behind the equipment shed, a mulch path from Barn 2 to the front riding arena, and of course, more fencing. We are very excited about all the changes on the farm. As the weather is warmer, we will be outside more. Please feel free to stop by and see us.  You won't believe how the kids have grown over the winter. The twins are now 2 1/2 and Evelyn will soon be 9 months old! It is amazing how fast they change. We hope everyone enjoys the change of season. Happy Spring!!
No comments for this entry yet...