by Higginbotham on Apr.17, 2010, under Uncategorized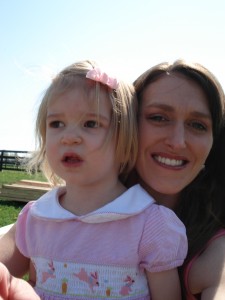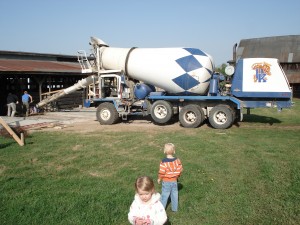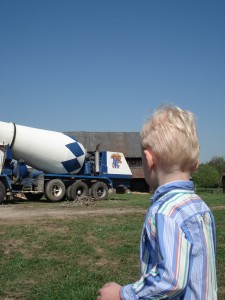 Yesterday, Thursday, April 15th, was the fourth day of the barn remodel and Elliot's first experience with the concrete truck. Due to my mother being ill, we were out of town the previous two concrete deliveries. So needless to say, Elliot was extremely excited when he spotted the truck turning into our driveway. He intently watched as the concrete was poured for the lounge and restroom area. He stayed very excited until I tried putting him on the truck. He was not yet brave enough for that venture. Aubrey was not nearly as impressed and stated over and over that she was scared of it. I think Elliot would stay out all day to watch the men work on the barn.
So at the end of day four, the windows are on the back of the barn with about three-fourths of the metal on the back of the barn, the back door is framed, the plumbing completed for the restroom, and the concrete poured for the lounge/restroom area. Week one of the remodel is almost complete.
No comments for this entry yet...