by Higginbotham on Apr.14, 2010, under Uncategorized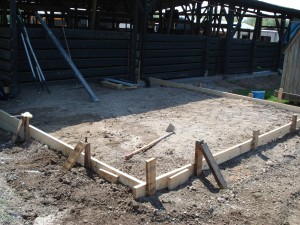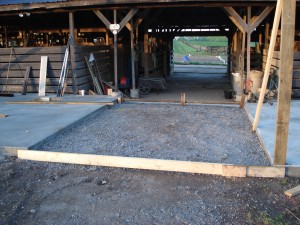 Well, it is Wednesday, April 14th, and we are on day 3 of the remodel of barn 2. The concrete has been poured for an outside wall to the front of the barn and for an area for 2 grooming stalls. The framing for new doors and windows has also begun. The foundation for the lounge and restroom has been started with concrete coming for that tomorrow if all goes as planned. We all know that remodeling is messy and an inconvenience, but we think the reward will be great, and hope you all feel the same!! I will try to continue to post pictures of the progress. Slow and steady wins the race!
No comments for this entry yet...