by Higginbotham on Sep.22, 2010, under Uncategorized
Elliot Aubrey and Evelyn were excited to enjoy their breakfast while watching the concrete being poured for the right side stalls of the barn. Elliot was very happy that we had four trucks come to the farm delivering concrete today. He was almost overcome with excitement today when we had both a cement truck and dump truck full of rock being delivered at the same time. He did not know which one to give his attention to….it was precious. All three had a great time digging in the gravel. Bradley and the crew put in a long day pouring concrete, framing the remainder of flooring, and starting the framing of one wall. Another day of construction is in the books.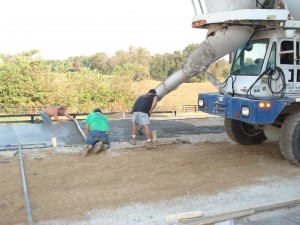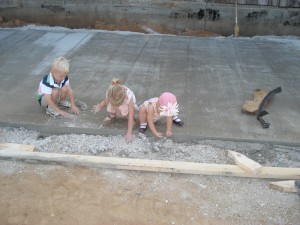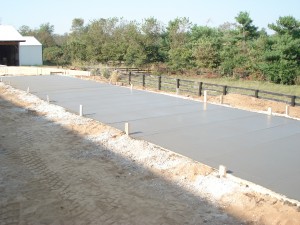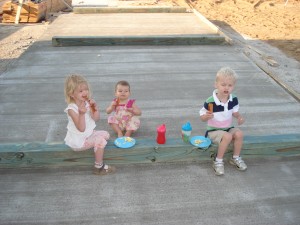 No comments for this entry yet...